Then we have the perfect program for you!
overwhelmed, lost, stuck or simply clueless when it comes to what you put in your body? Fret not. We offer nutrition coaching to help guide and motivate you to the happier and healthier person you are meant to be.
WE HAVE THE PERFECT PROGRAM FOR YOU.
Nutrition Coaching & Planning
I've got news for you! You can eat bread! Oh, and you can have that glass of wine!

Listen, sometimes we all need a little help getting started, or even getting back on track after straying from our goals. That's where we come in! We are so happy and excited to partner with you and help you progress to where you want to be.

Your body is uniquely yours. What works for someone else won't necessarily work exactly the same for you. We custom tailor your plan to help you not just reach your goals, but to hopefully better educate you and understand your body. Being consistent, staying motivated, and enjoying what you eat is key to staying happy and healthy for the long term.

As we partner with you and help you establish your nutritional goals, we'll utilize the InBody 570. The InBody 570 body composition analyzer goes beyond traditional body composition analysis, measuring fat, muscle, and total body water. Total body water data can be divided into intracellular water and extracellular water, values important for understanding a user's fluid distribution in medical, wellness and fitness contexts.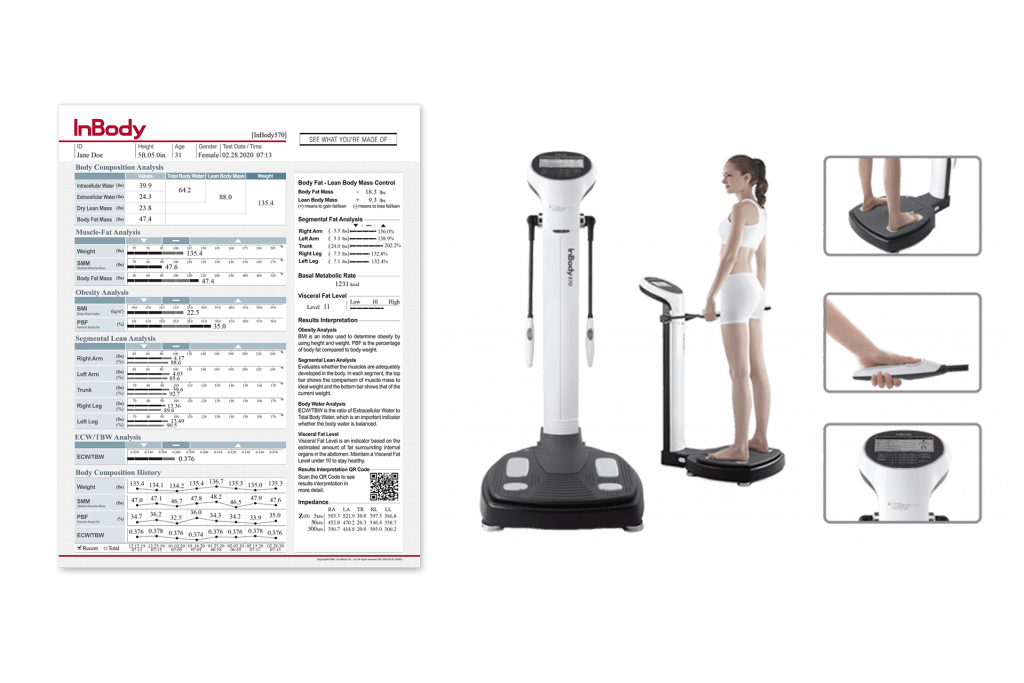 CHECK OUT THESE TRANSFORMATIONS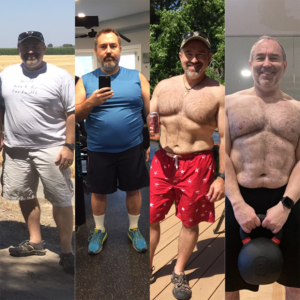 "I didn't find CrossFit until I was 46 years old… and I kick myself for not starting 20 years earlier. Chinda and the rest of the KCF staff have created a friendly, welcoming, inclusive, and motivating atmosphere to work toward any fitness goal. The workouts are well thought-out, constantly varied, and easily scalable to be as easy or as hard as I need them to be. At 50, I feel stronger, faster, and healthier than at any previous point of my life — and I still have ambitious fitness goals ahead of me. You don't need to be be "in shape" to start CrossFit. You only need to want results and then keep showing up to chase them."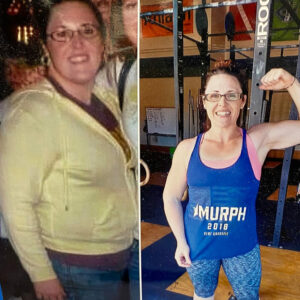 "I have always worked out (30 minutes on elliptical with random weightlifting) sporadically but never consistently –and it was never enough to outweigh my diet. I didn't know how to fuel my body and increase muscle while improving my workouts. I randomly walked in to Crossfit and it was exactly what I needed for accountability, fun, variability and strength building. I've been consistent for 4 years now and learned how to fuel my body to reduce my body fat and increase my energy. I'm not perfect, but I've established habits to keep me consistent and have maintained my fat loss for 3 years now, which feels incredible."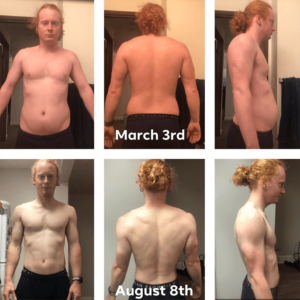 "Kent CrossFit could not have been a better stepping stone for the beginning of my fitness journey! The Body Fit Bootcamp was a amazing introduction into the world of HIIT workouts and is great for any skill level with plenty of scaling options. Not only are the workouts great, but the community at Kent CrossFit is unmatched, with very supportive coaches who love to answer questions and push you to get the most out of each workout. So thankful to have found Kent CrossFit! I highly recommend Kent CrossFit!"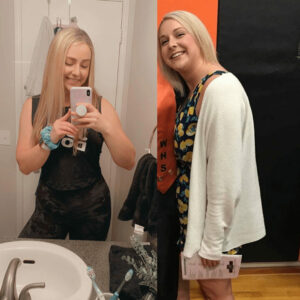 "Kent CrossFit is not just a gym. It is community, strength, confidence, motivation, inspiration, and friendship. It is everything fitness should be– in all of its entirety"
FINALLY CHANGE YOUR LIFE!
Then We Challenge You To Click That Get Started Button And Start Your Transformation Today!